---
"Many thanks for your work on the Alberta Speakers website. You were given quite a challenge, having to deal with a wide range of pictures and descriptions for the various speakers and you were able to create a well organized, professional looking site in a very short time."
David Saxby
Spark Communications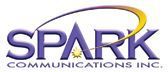 Make Sparks Fly! Ignite Sales and Marketing Results
---
"Vitrak Creative's Irene Gaudet has worked wonders for my efforts to more effectively present myself in my various businesses on the web. She has been patient in teaching me what works and in helping create the message I see in my mind in a tangible, visual format that my clients appreciate. My business has grown in no small part to her creativity, attention to detail, and concern for my visual image on the web. I am thankful for her help in my success."
Bob 'Idea Man' Hooey


Ideas At Work!
---
Audrey was all fired up about getting a website together and within 20 days of when we talked about it and she purchased the domain, it went live.
"Holy Macaroni! Looks Great!! Thanks.. thanks... thanks....
A."
---
"I am all fired up with new energy, new inspiration, new tools. There are two reasons: 1. the business coaching I am getting from Bob "The Idea Man" Hooey 2. the website redesign I am getting from Irene "The Web Diva" Gaudet.
This is a result of the CAPS foundation's brilliant idea of creating a Mentorship Package, and the generous donation of the speakers who offered their mentorship services.
I am in the midst of implementing the suggestions I have received from these two highly skilled professionals. They are full of practical tips and solutions to the challenges and opportunities that come up in our speaking business. I am looking forward to my next coaching session, to keep me "stepping it up a notch."
Joyanne Landers